When the Easter season comes, Cress decor is a very popular craft for children
Cress is a light edible sprout used in simple cuisine. It also makes a fun craft item.
Enjoy the season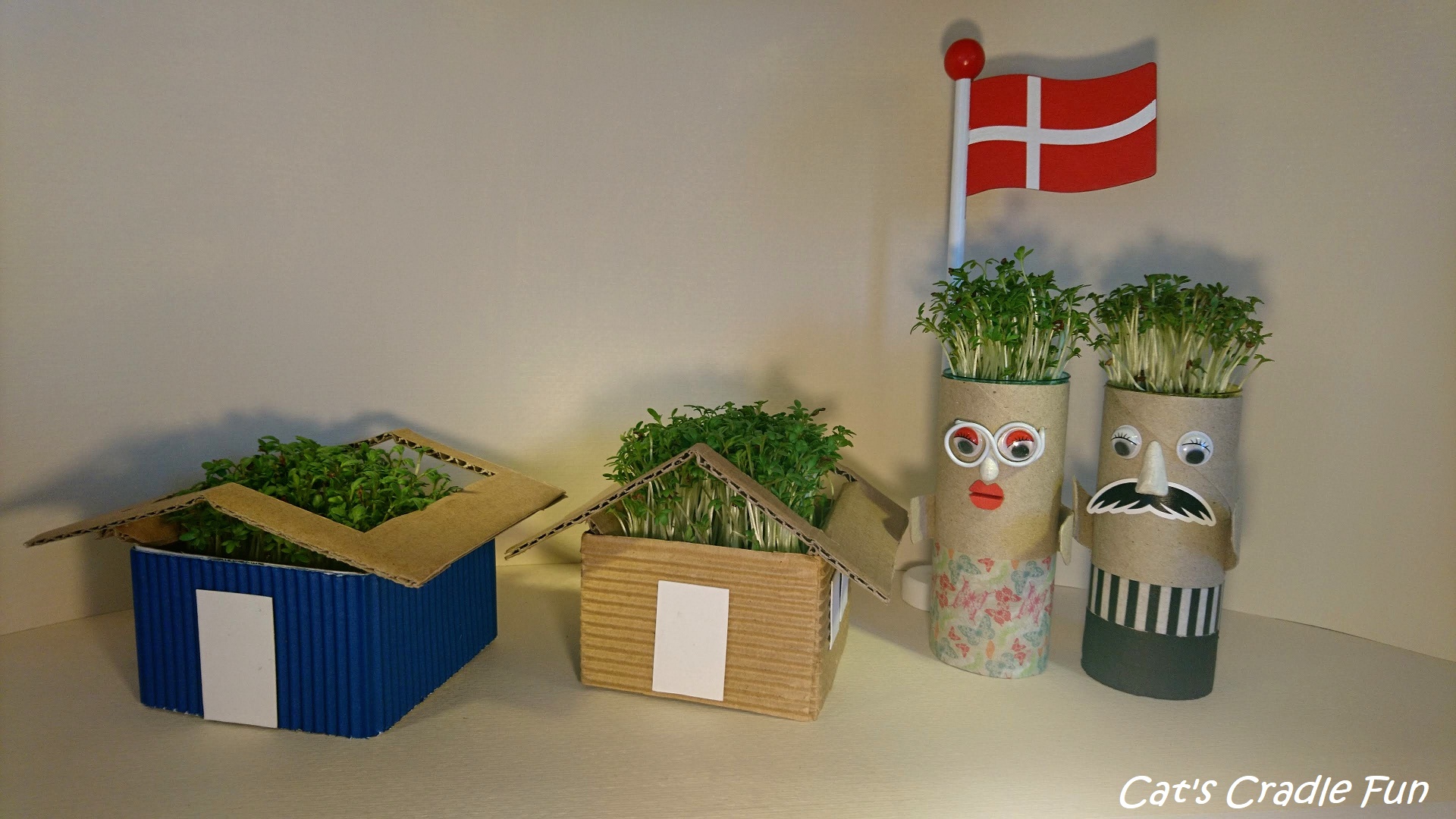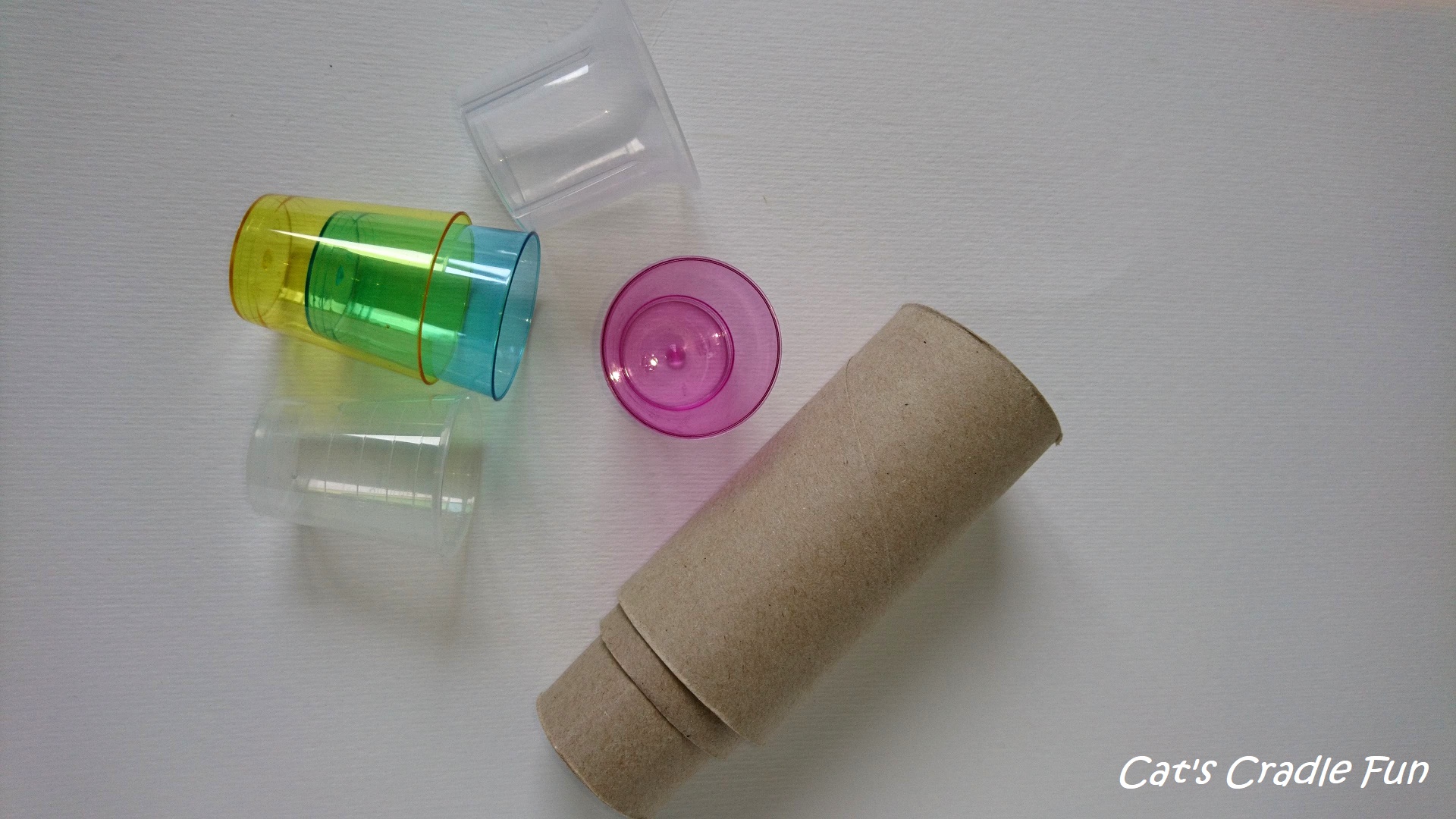 Plastic shot glasses or Medicine cups / Paper Rolls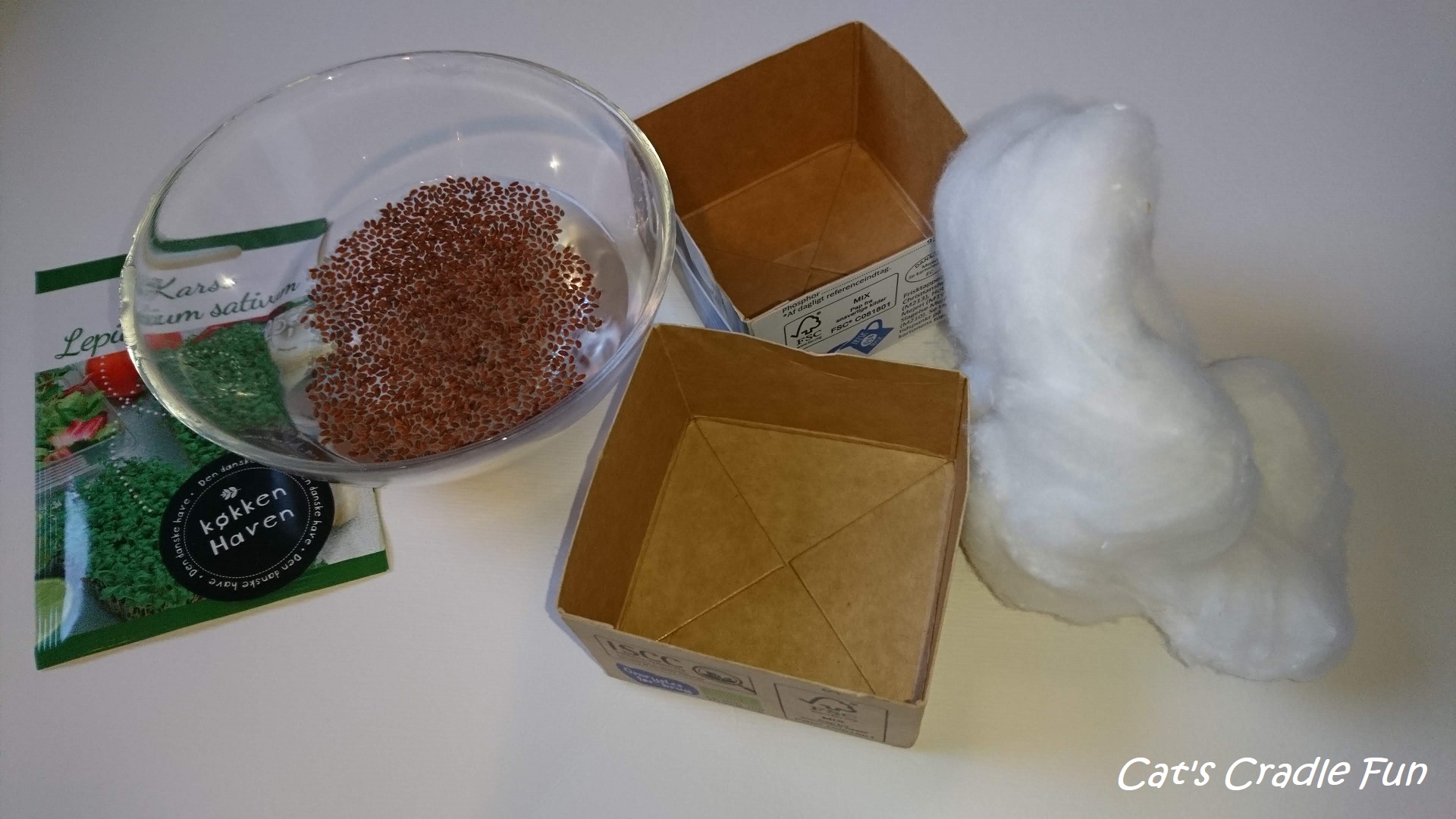 Milk Carton / Medical Cotton or Skin Care Pads / Sprouts ( Cress )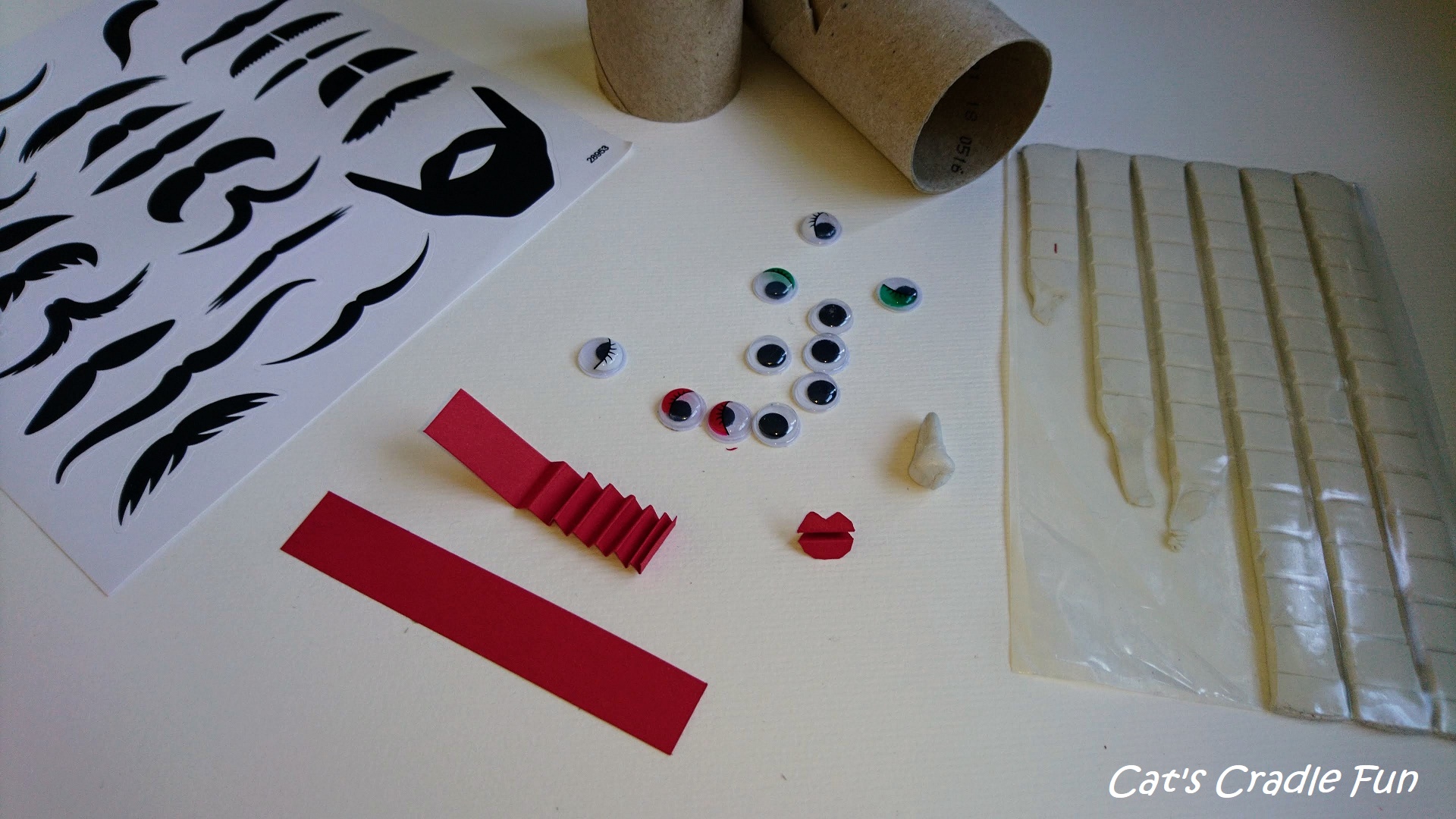 Make a nose with tack ( Adhesive Putty ) and stick lips under them / Wiggly eyes / Sticker  
Make lips from 1cm wide color paper. Fold in 3 mm width in zigzag pattern( like WWWW )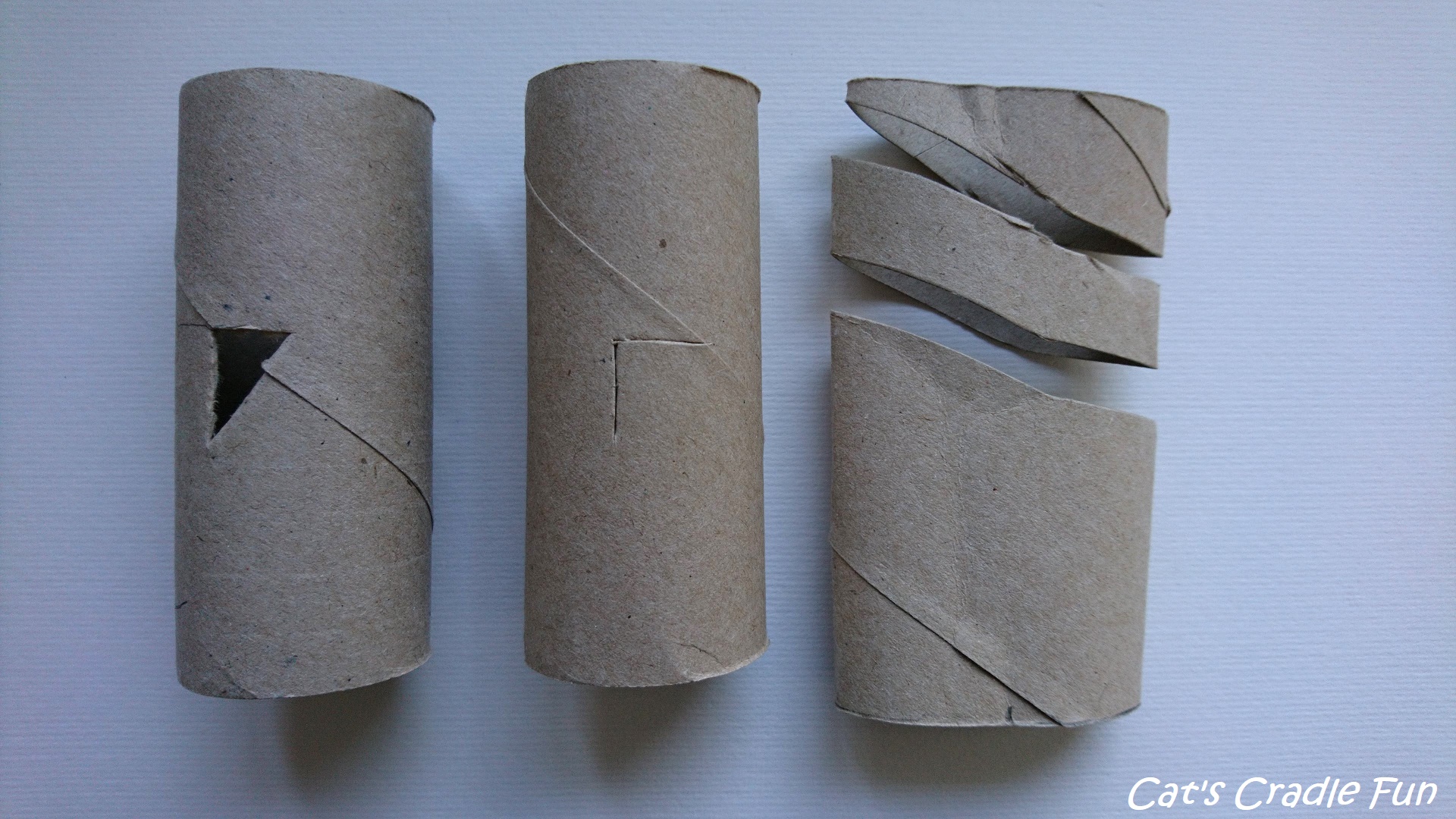 Cut the pressed tube to make arm (to the right on picture) to be inserted in the holes on the left ones
add a Slit in the shape of "「 " on both sides (mirrored on the other side)
The fold on the tube will also hold the mini plastic cup from the inside and keep them in place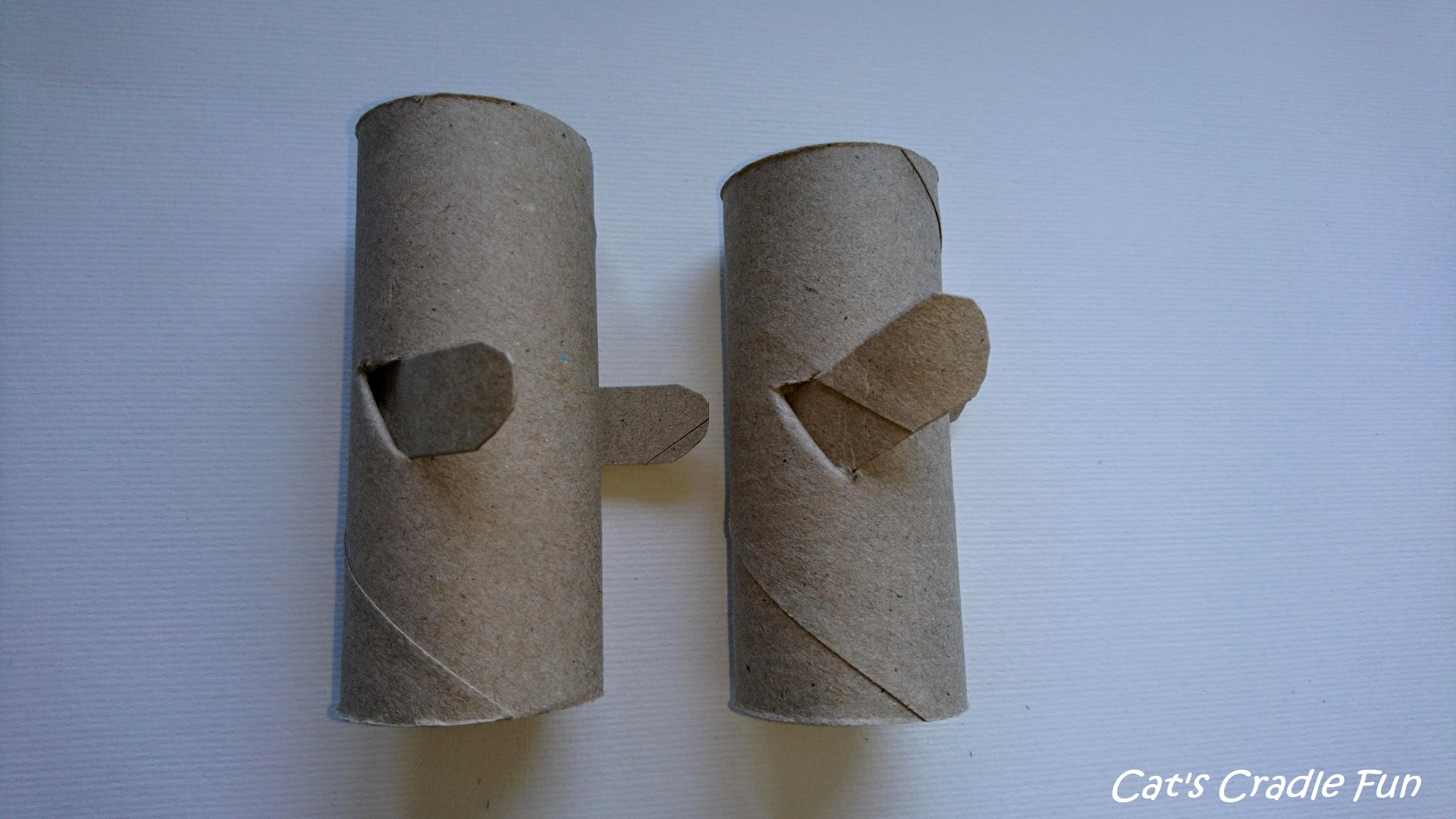 Insert arms. It is your choice if you want the arms lifted or lowered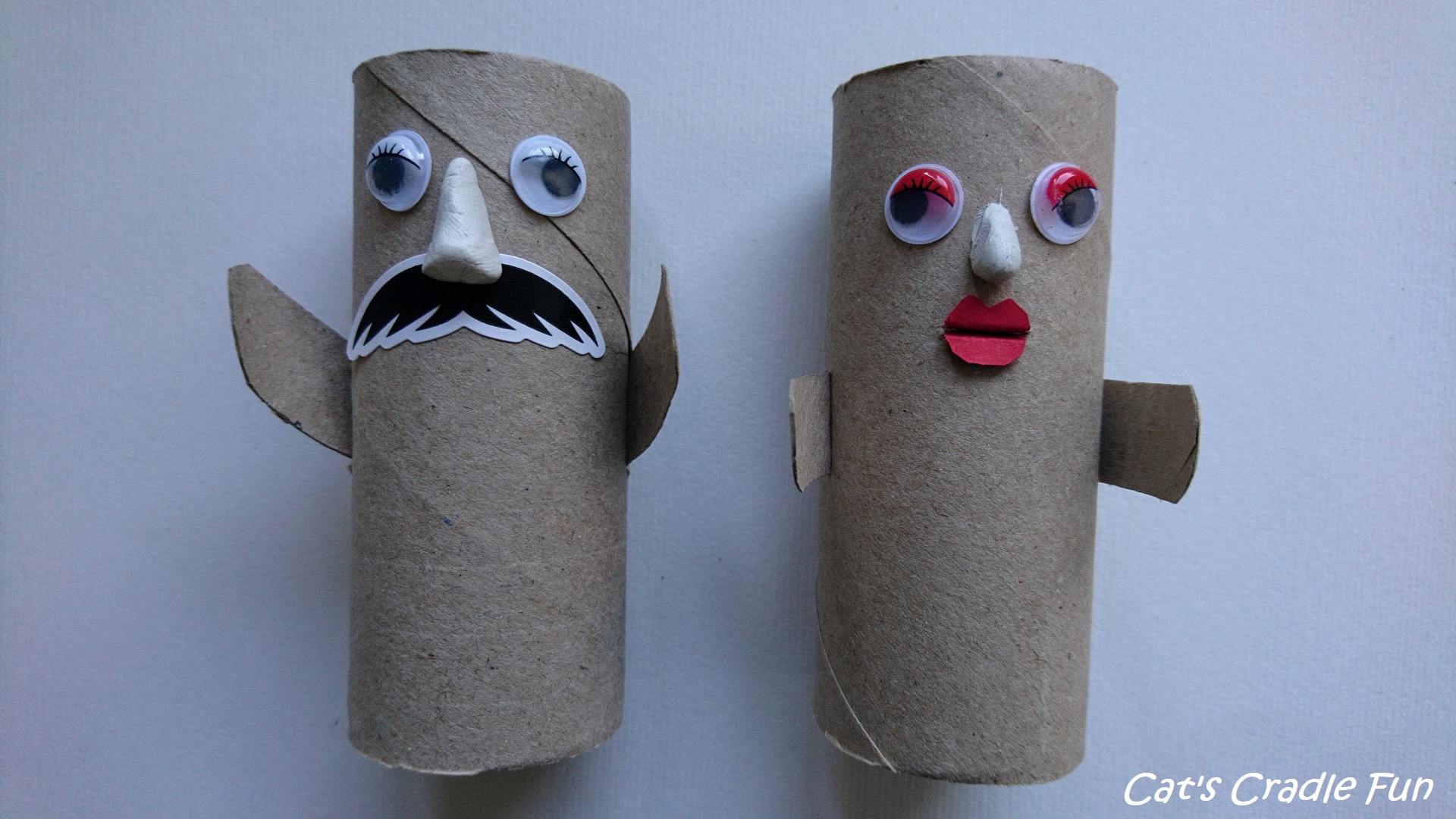 Under nose, add a 1 cm wide slit to put in the lips paper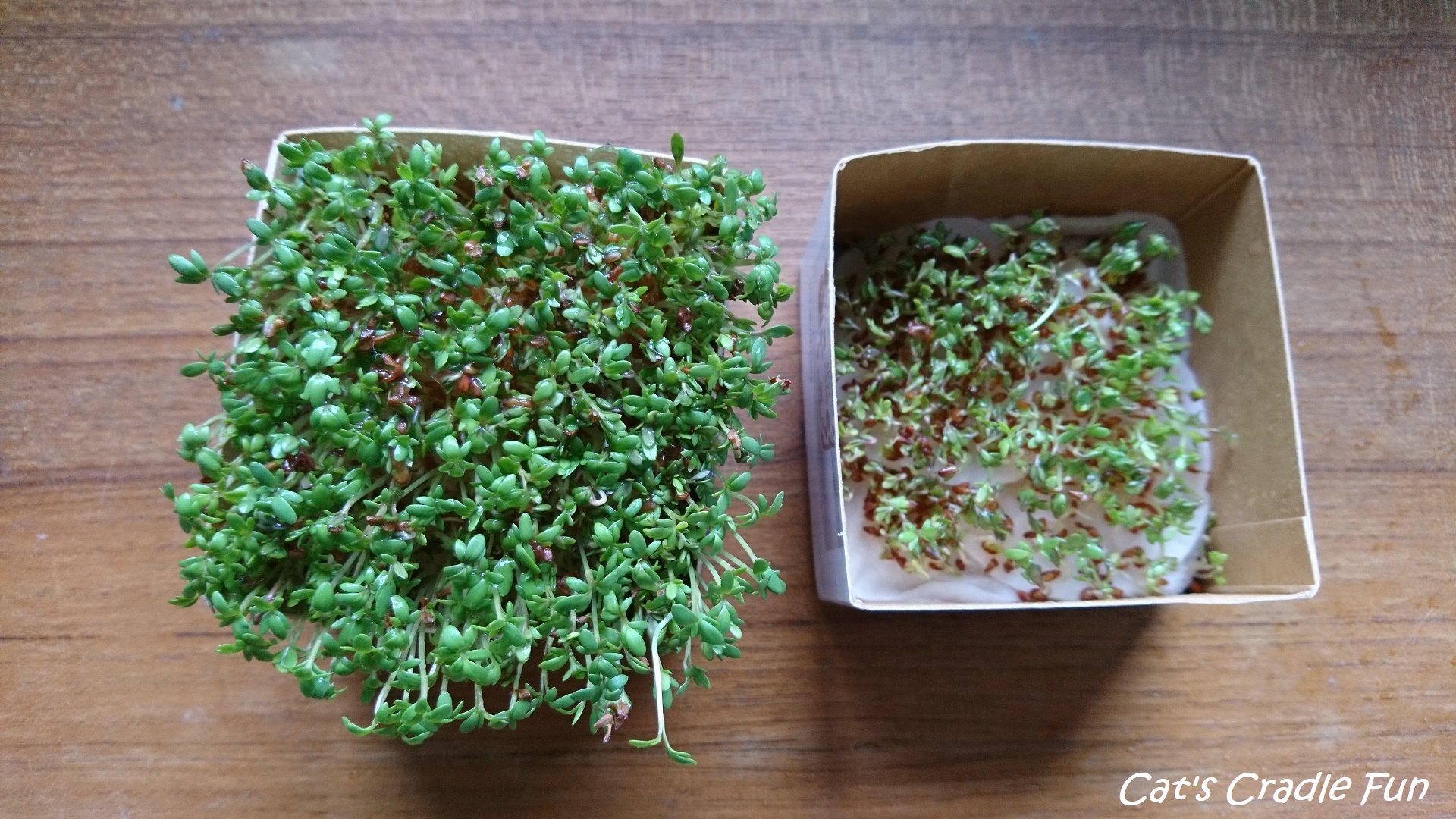 Please check this link for information on how long the seeds need to be soak
The cress will usually grow within 3-4 days. (2 days on the right, 5 days on the left)
Reference - superfoodevolution.com
---
Norwegian log house style Green roof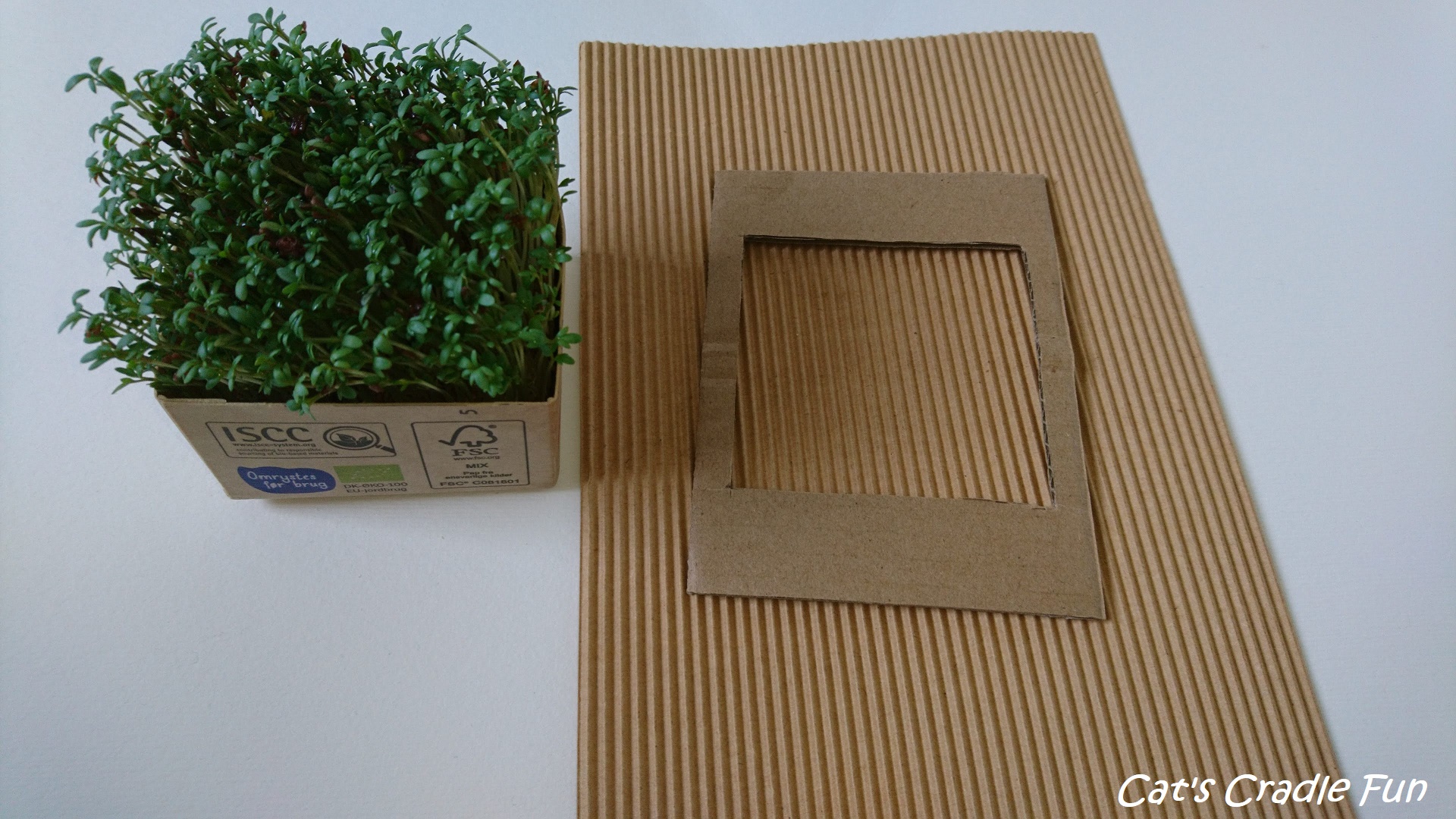 Cut a piece of cardboard a little bigger than the milk carton cutout. We will use it as an open roof.
The cardboard can be bent into shape to look like a Norwegian wood cabin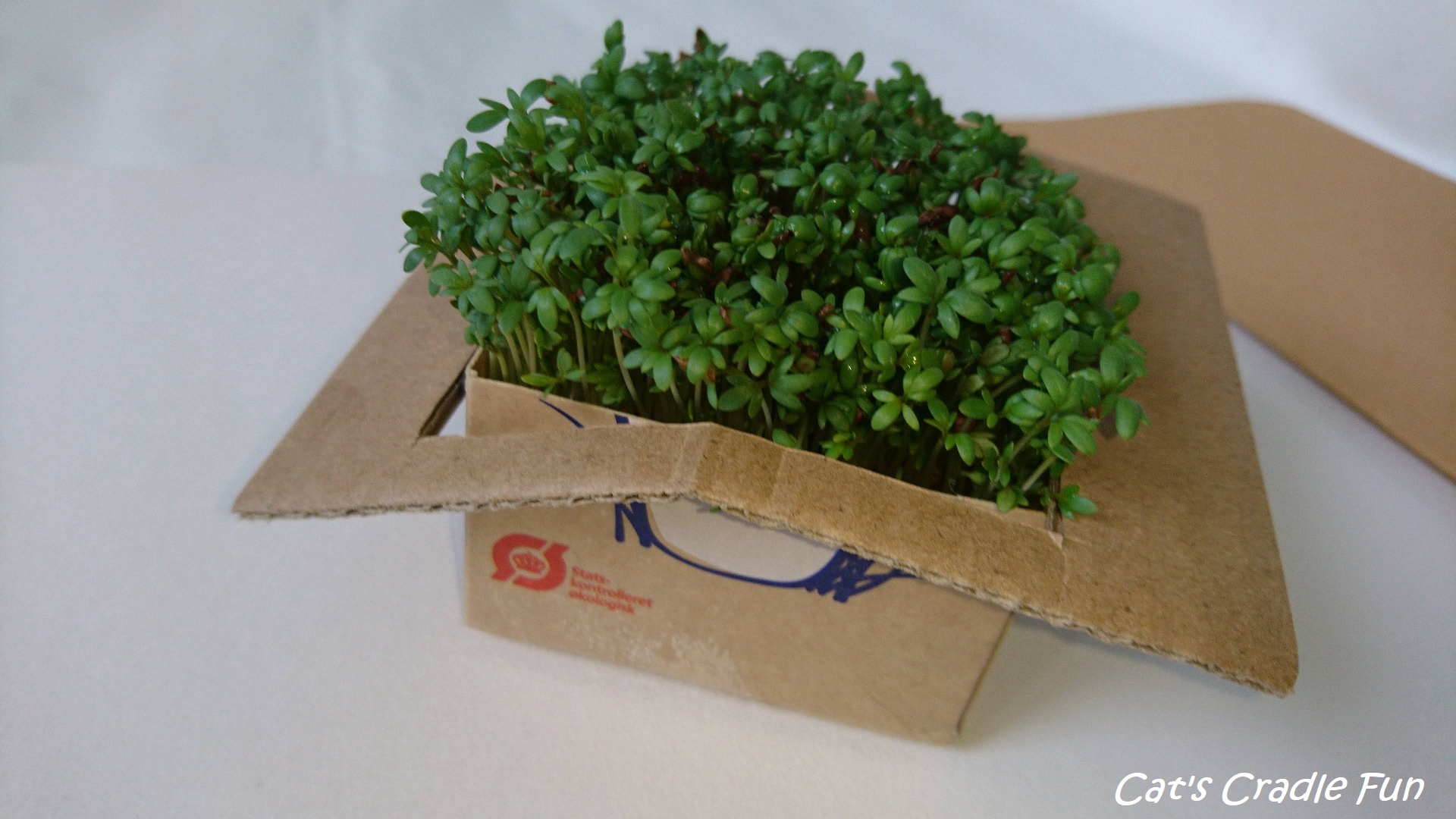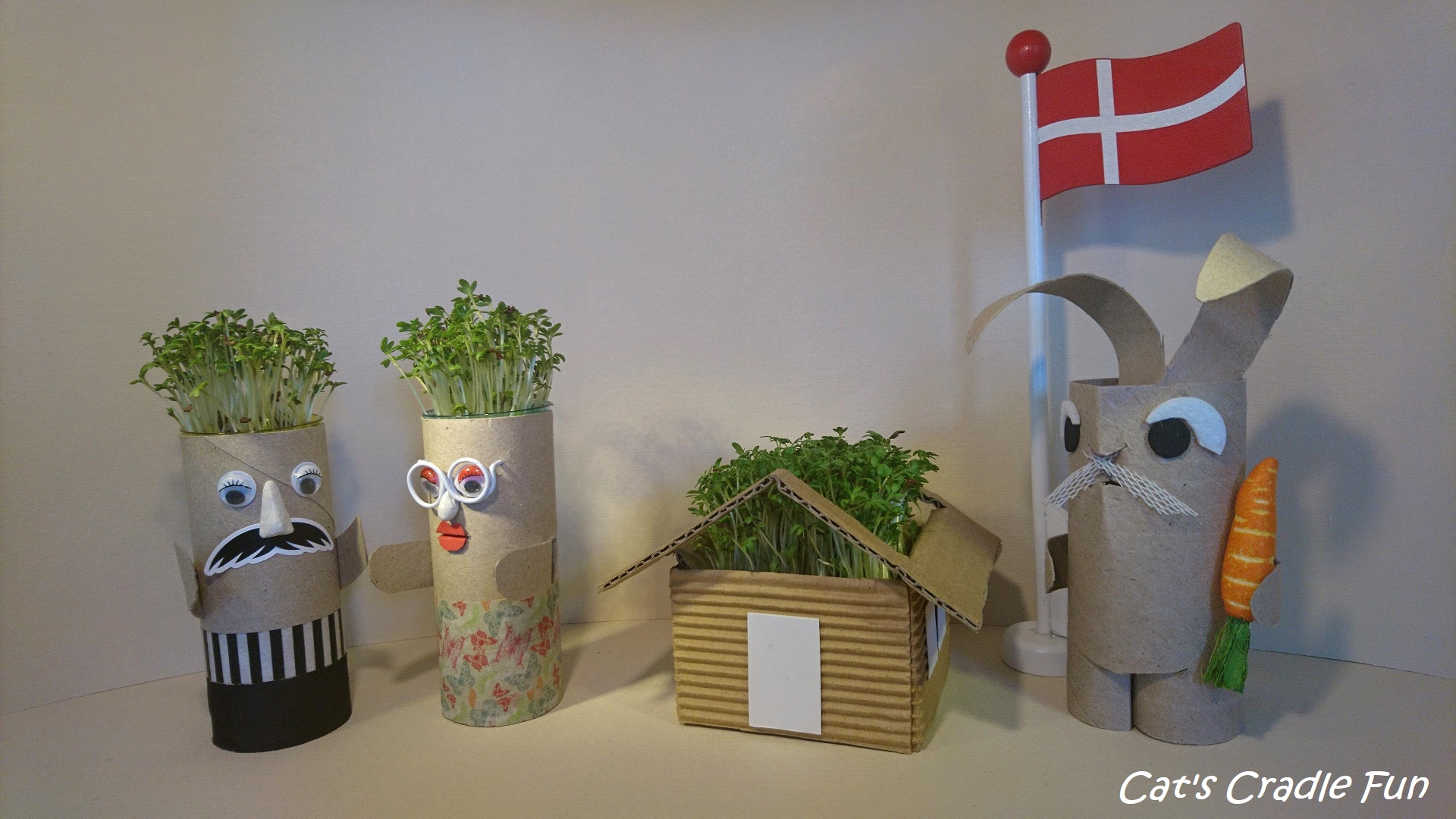 Thank you for visiting