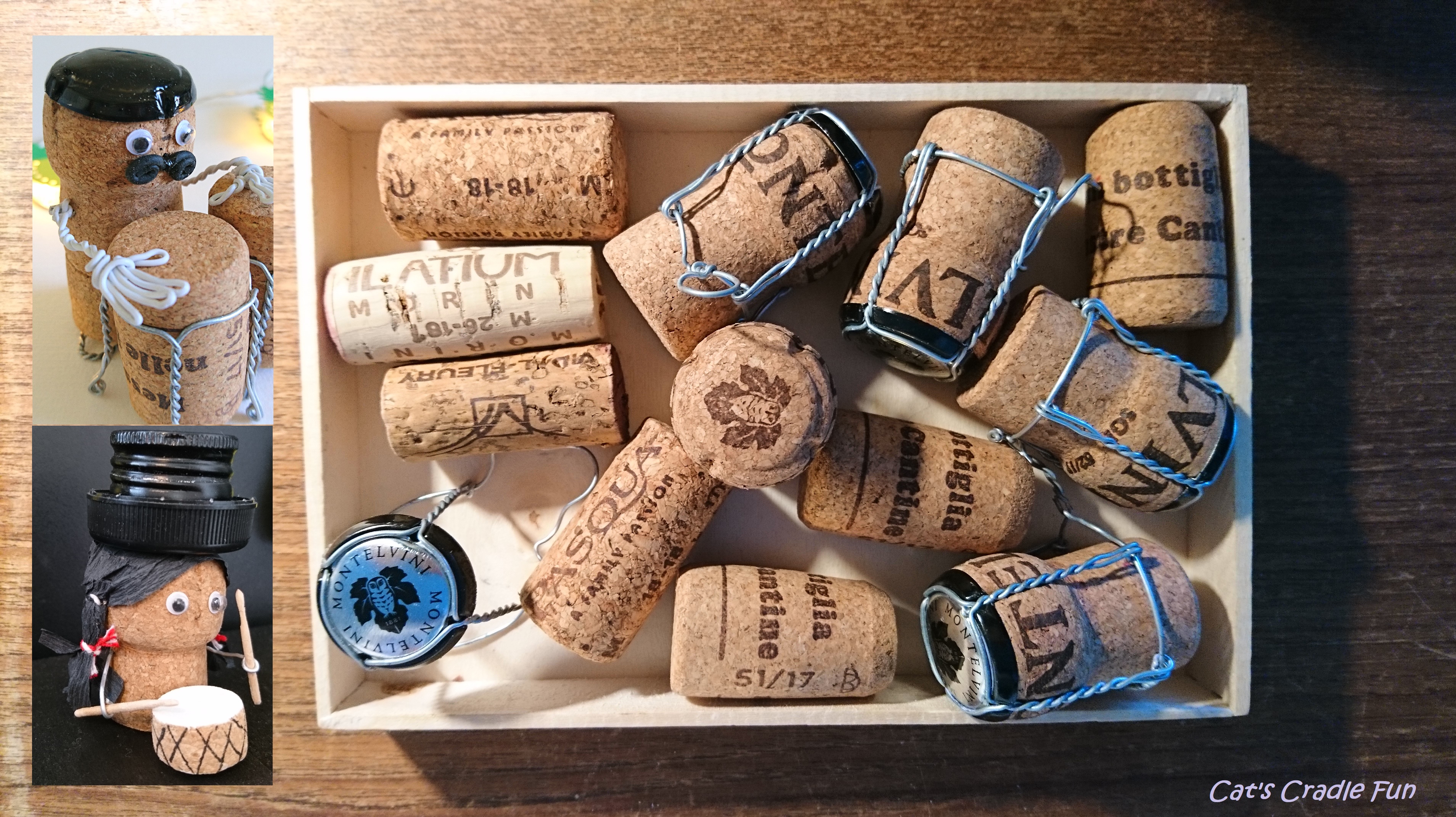 Remember!
If you are going to have a party soon, then you may save some wine or champagne corks.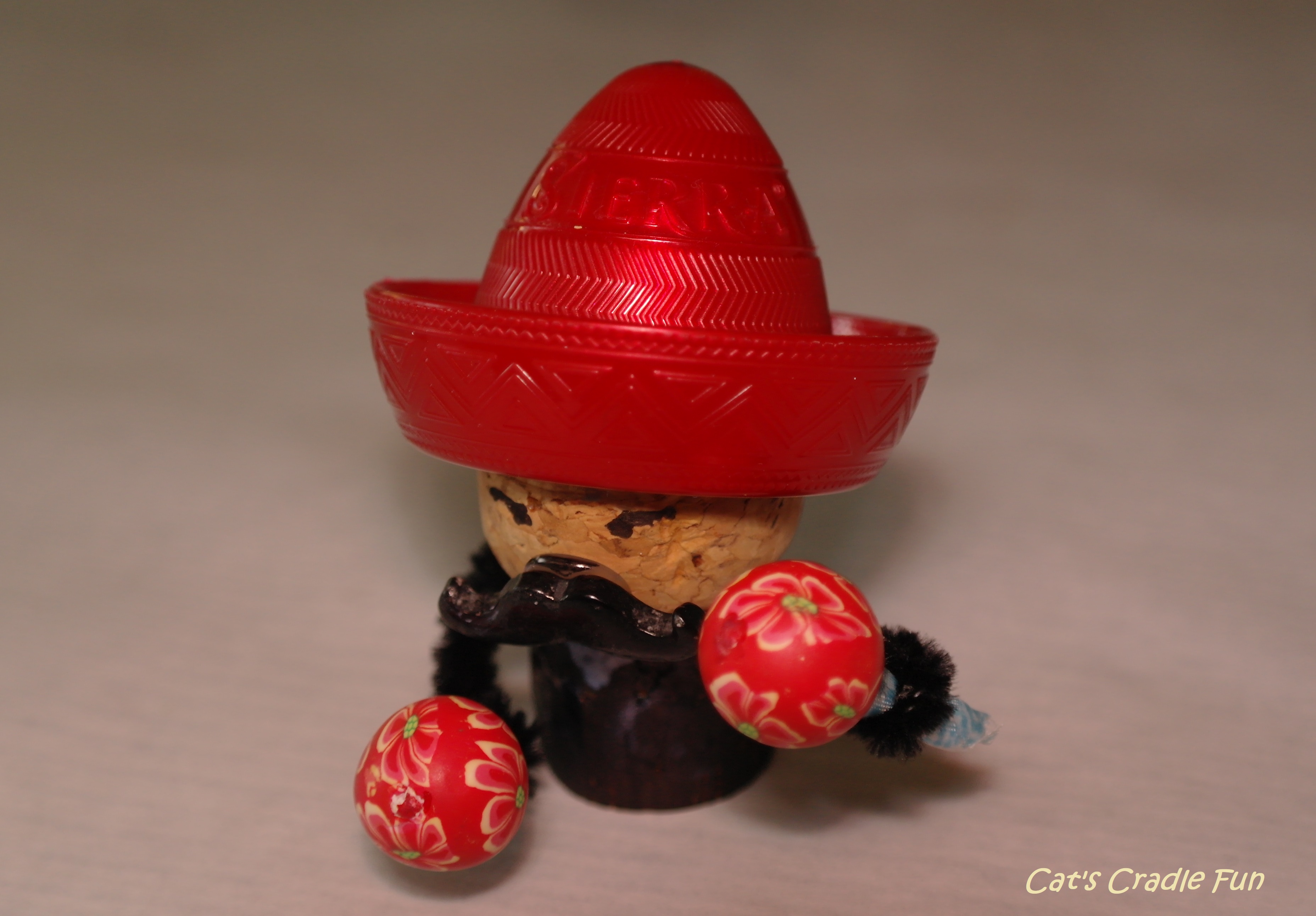 Champagne cork / Tequila cap / Arms made from pipe cleaner crafts
Mustache Decorations Molded Sugar
Maraca made with Toothpicks / Polymer Clay Beads etc.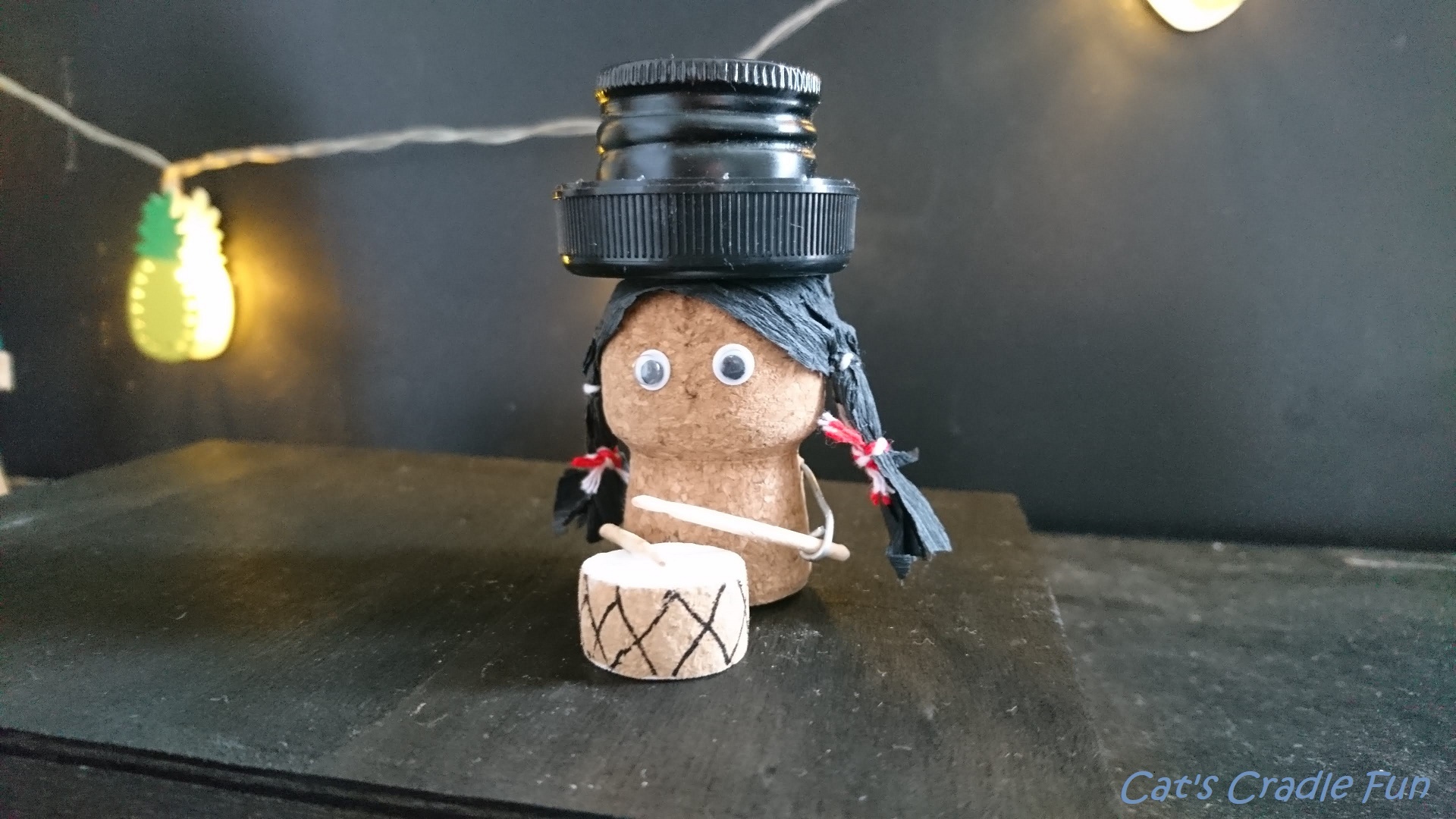 Cork Mexicana
Crêpe Paper / Toothpick / Wine cork & cap / etc.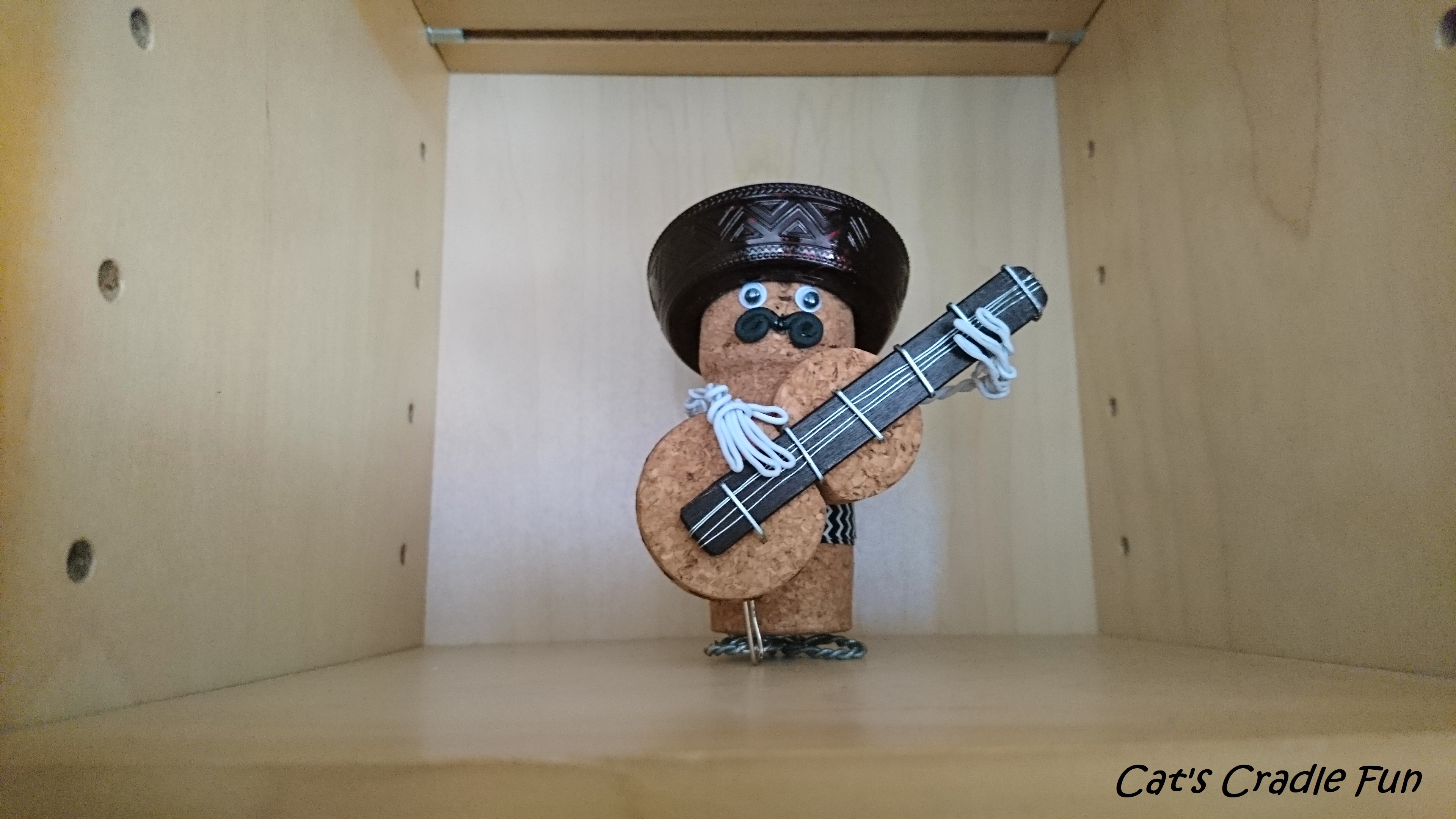 Cork Guitarrista
Craft stick / Soft wire tie / etc.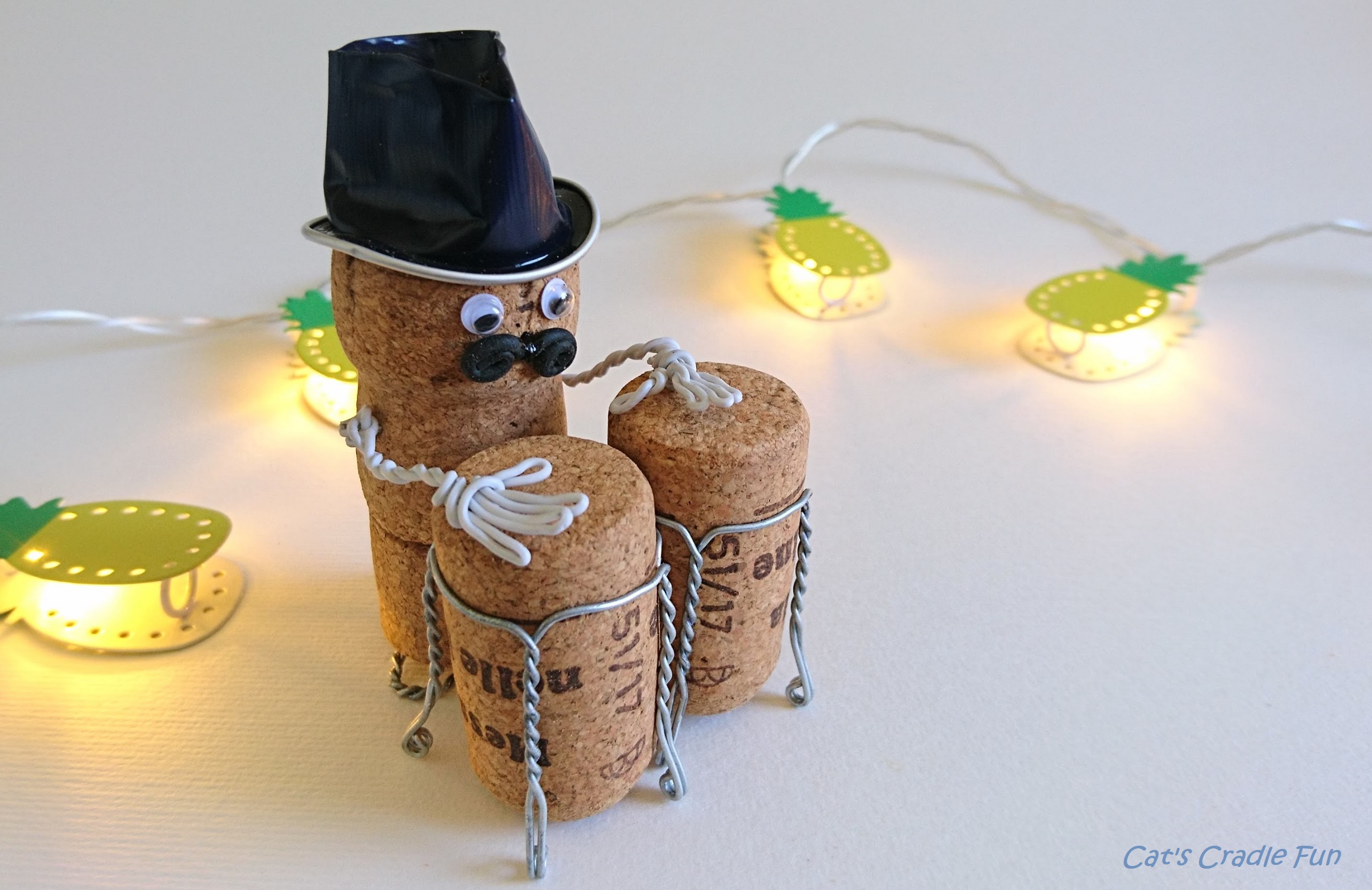 Conga Virtuoso?
Coffee capsule hat / etc.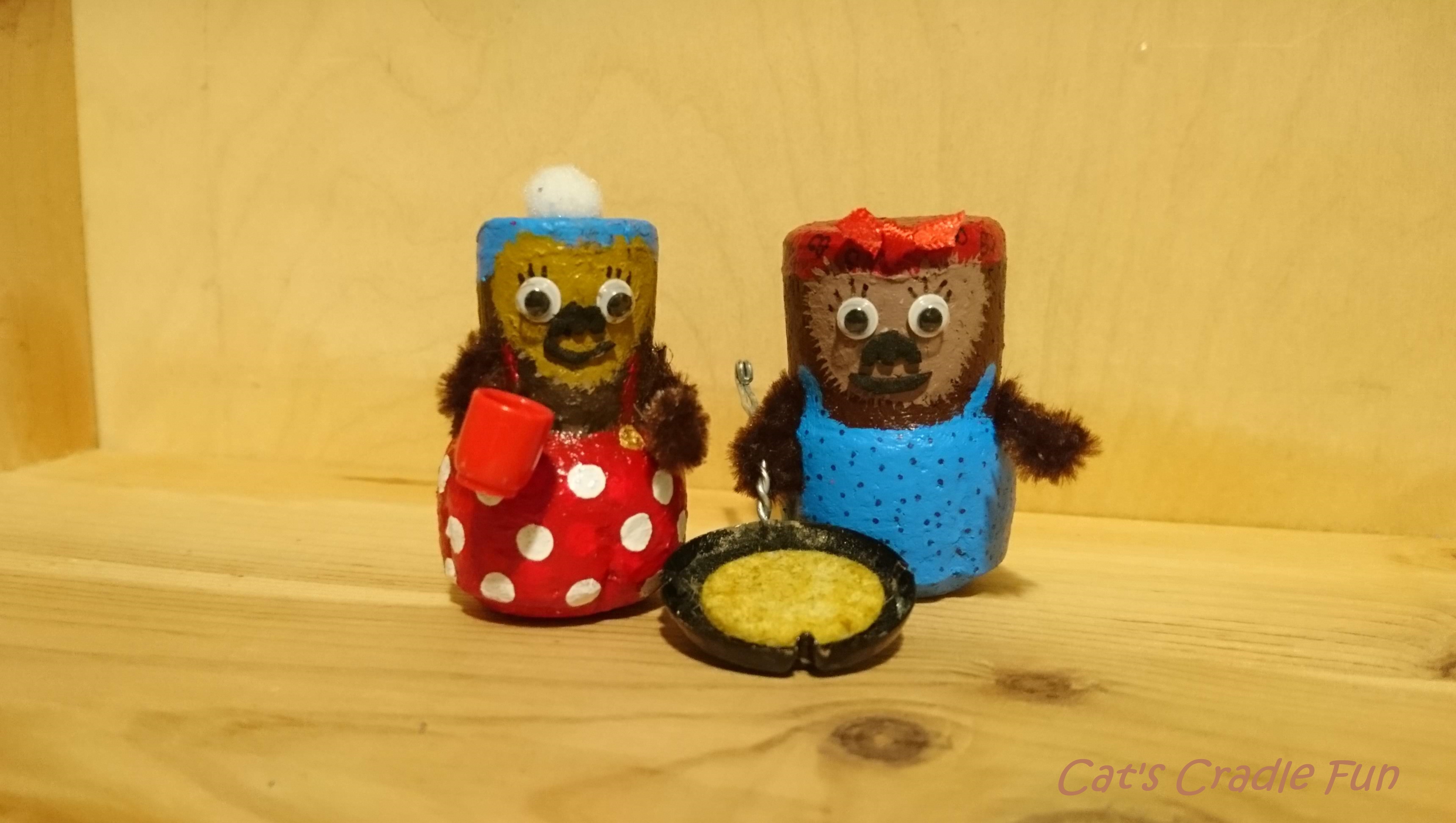 Rasmus Klump and his mom
Pipe cleaner crafts / Small Ribbon bow / Small Acrylic ball / etc.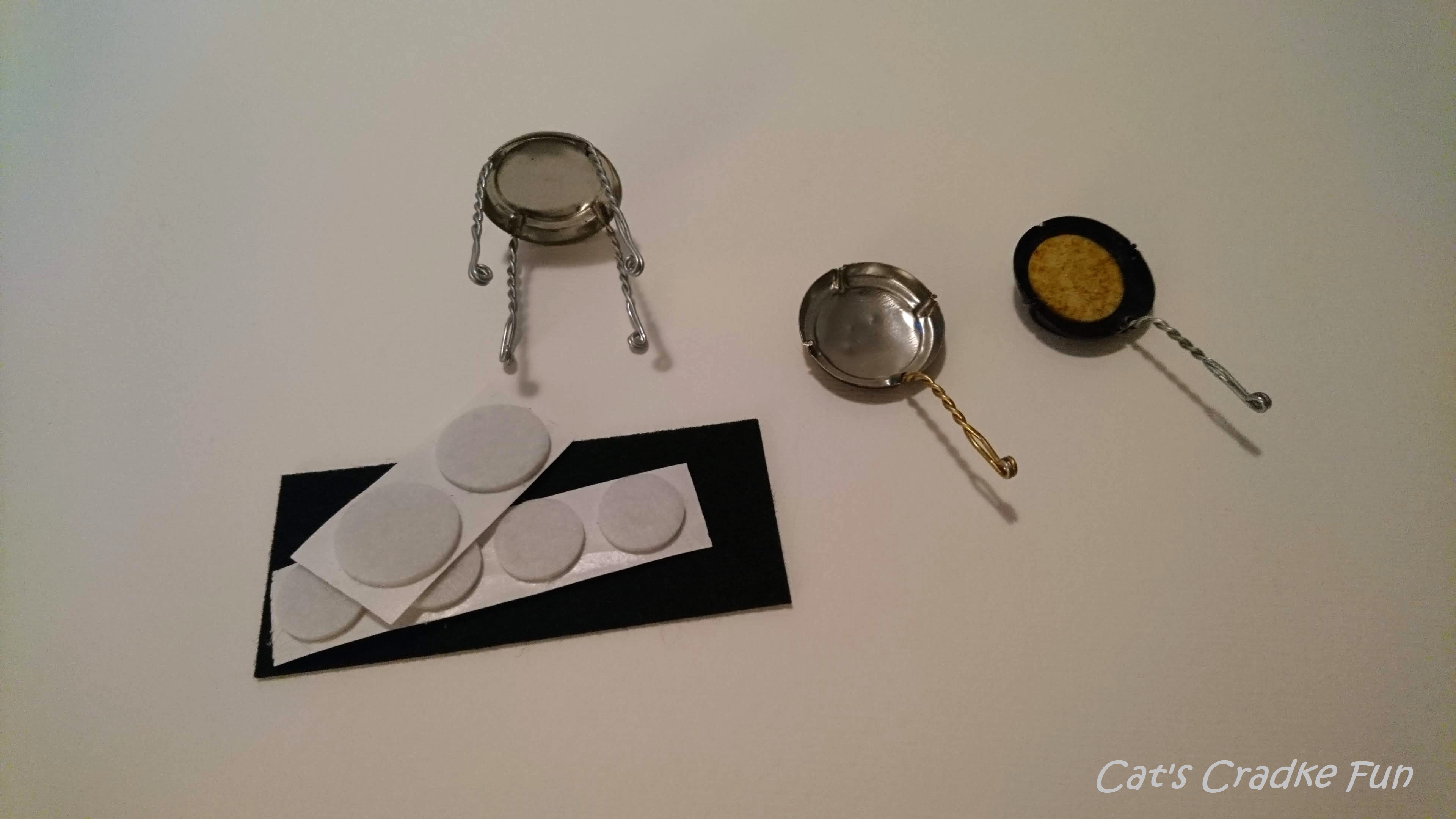 Felt pad / etc.
Champagne Metal Caps / Gelatin sheets / Coin cell battery
Small LED Light Bulb / Felt pad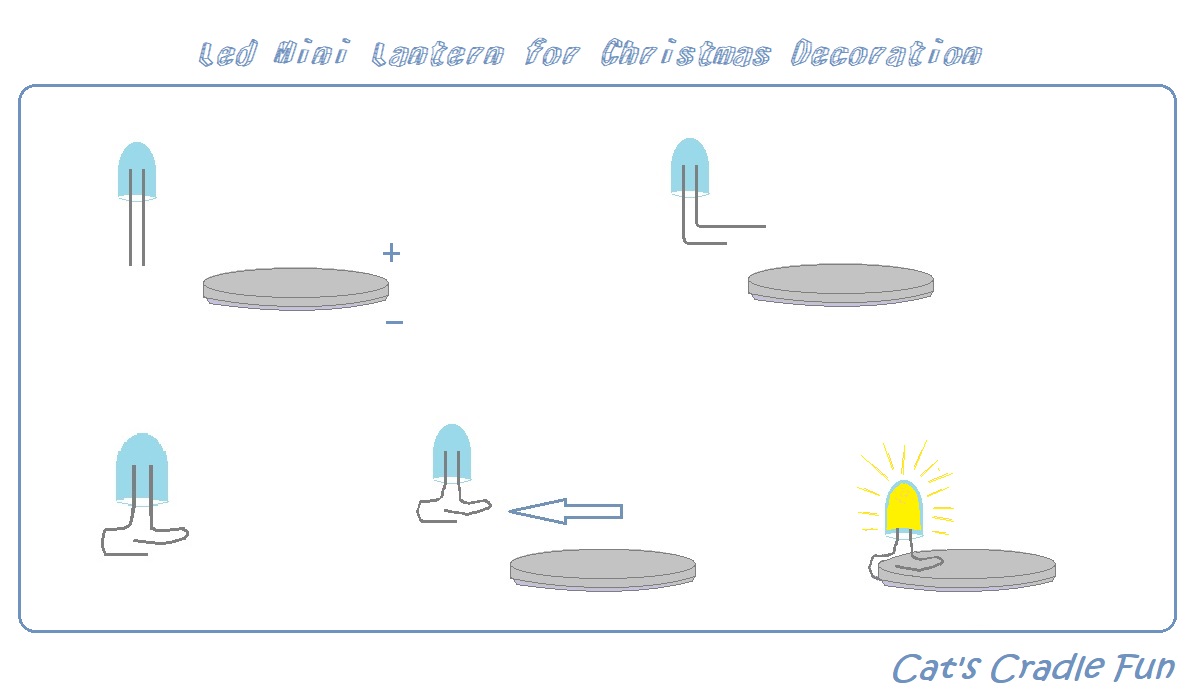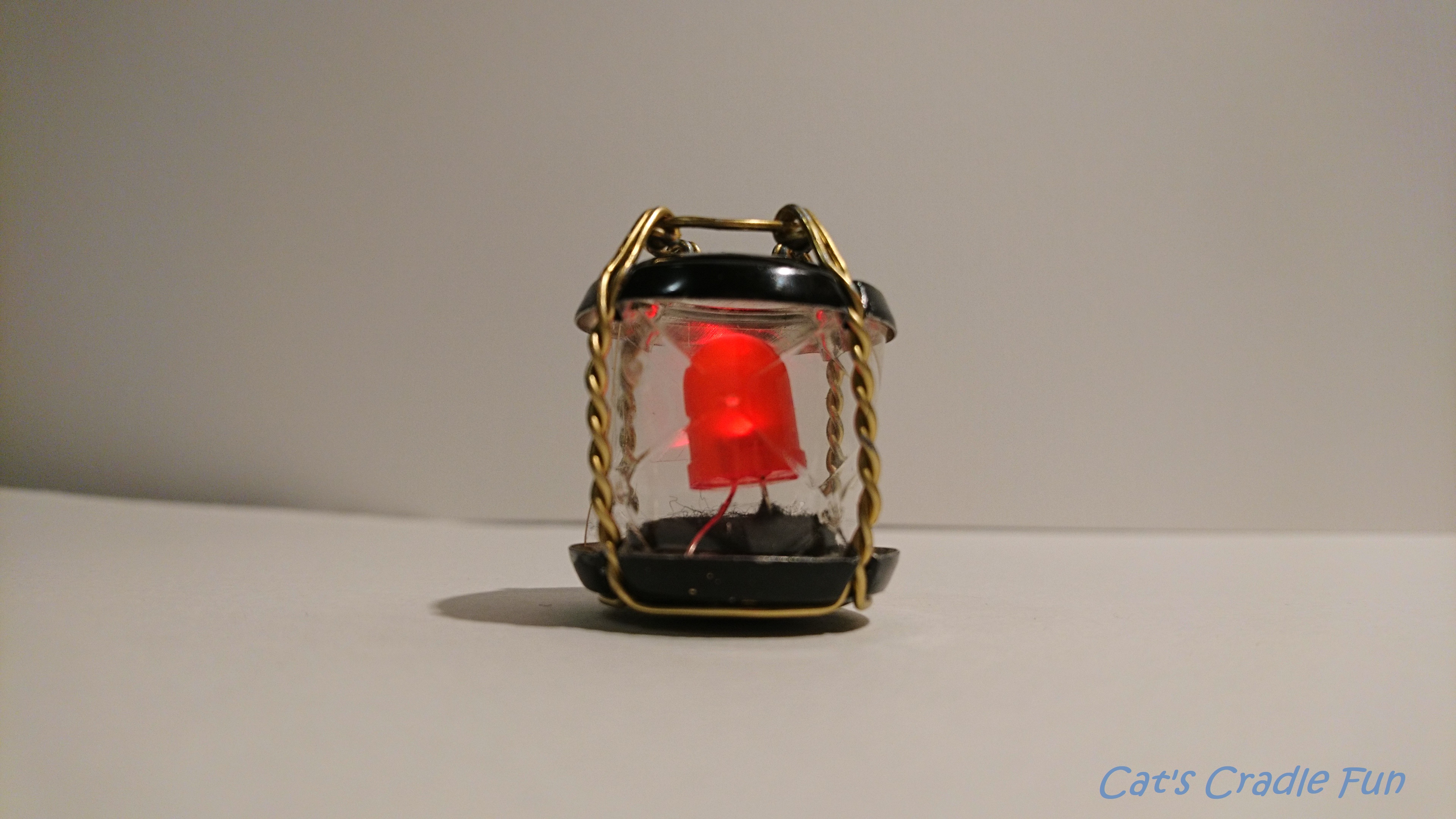 Small LED Lantern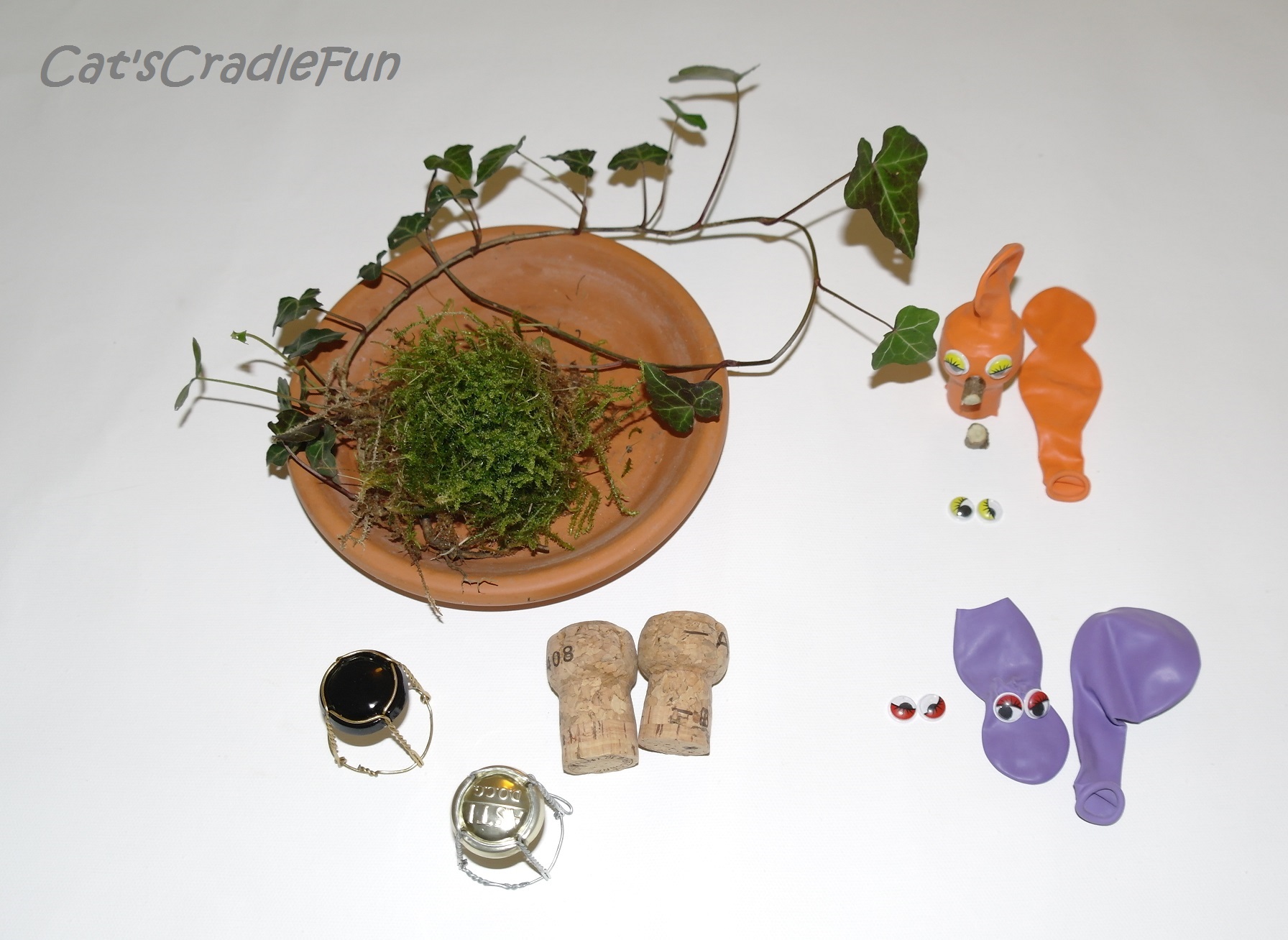 You can create your own small world forest in a tray
Champagne Metal Caps & Corks / Plant tray / Moss
A few Balloons / Small Twigs or Sticks / Googly Eyes (if you like)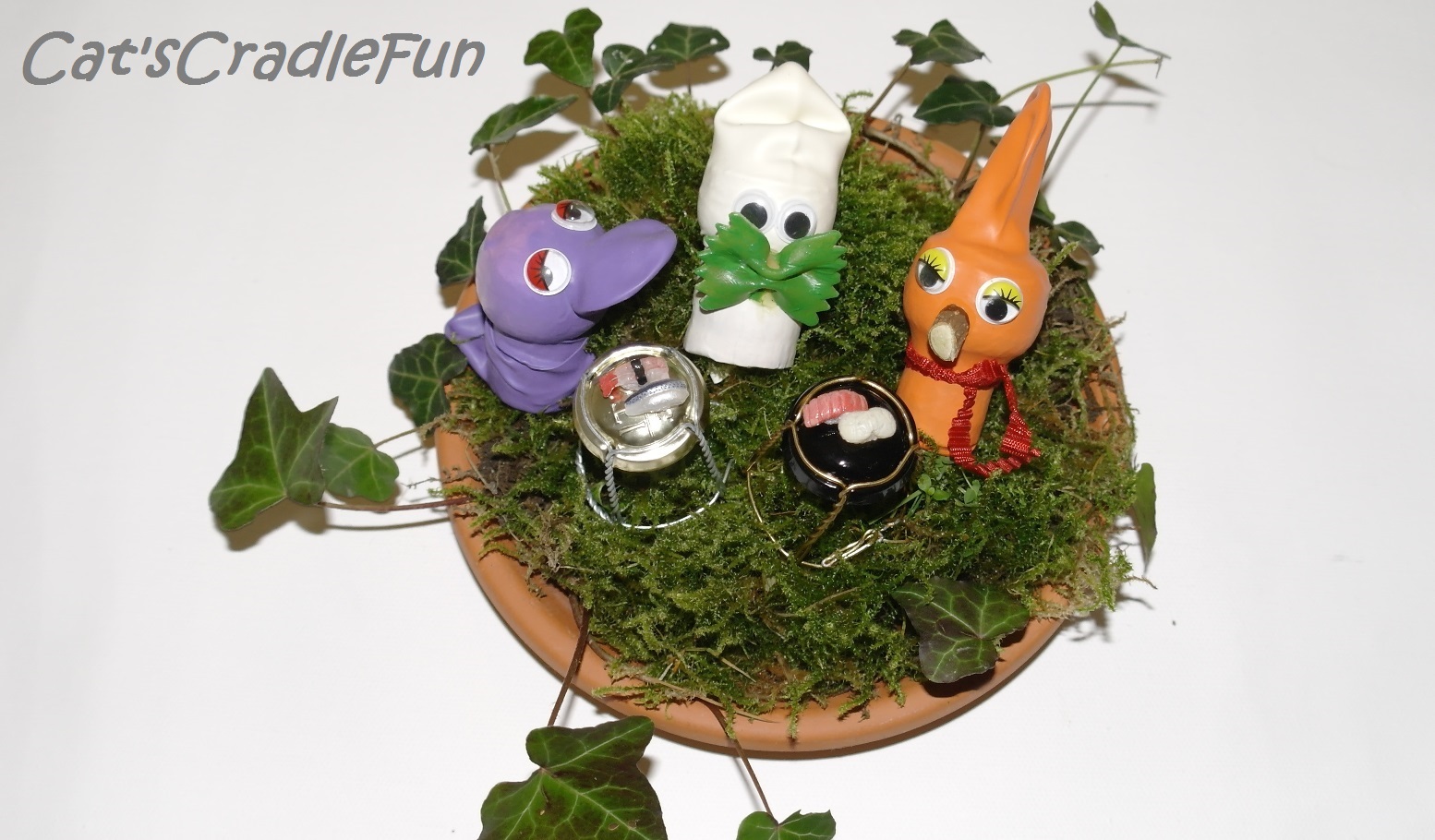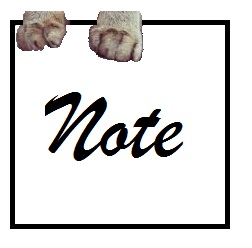 ♦ You will need a couple of Champagne cages and
2-3 types of pliers to make these tiny chairs
Thank you for visiting